Events
Tabuaço
Where To Stay

Where To Eat

Accessibility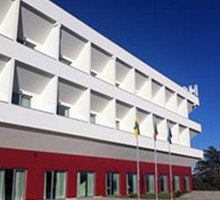 This property is located in the Alto Douro Wine Region, 10 km from the banks of River Douro. The...
More info
Reconstructed house, situated in the middle of the village of Tabuaço, overlooking the Garden...
More info
This small capacity restaurant, opened to the public with new management in July of 2016, in Rua...
More info
Open to the public since 2004. Their specialty is the regional bread and a wide variety of...
More info