Events
Armamar
Where To Stay

Where To Eat

Accessibility
In the heart of the Douro, not far from Régua, Quinta do Vallado straddles the River Corgo, near...
More info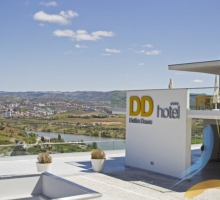 Renaming the Quinta do Loureiro, on the left bank of the river Douro, Samodães parish, Lamego...
More info
Great variety of pizzas made on the premises. It has a cozy and friendly environment.
More info
A cosy restaurant, with a modern decoration. One of the dishes is  the barbecued chicken, that...
More info