Events
Gondomar
Where To Stay

Where To Eat

Accessibility
The Íbis Budget Porto Gaia hotel is located at the entrance to the city of Porto, in Vila Nova...
More info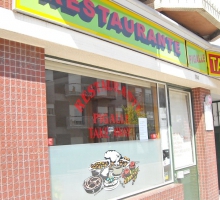 BBQ Take Away "Pigalle". It serves for more than 20 years the best grilled meats and traditional...
More info
It is a Portuguese cuisine restaurant with a contemporary touch. It is Located in downtown area,...
More info