Events
Vila Nova de Famalicão
Where To Stay

Where To Eat

Accessibility
RNAL REG. Nº 53187/ALHouse with all amenities and sophisticated decor. It has 3 bedrooms and 5...
More info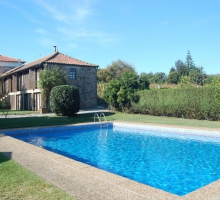 Casa do Carvalho is the perfect place to relax! Here, Nature is the main setting where...
More info
This house has seven years of history and its specialities are Chocolate cake, Profiteroles...
More info
Specialities: Feijoada (dish made of beans and several kinds of meat) and  "Cozido" (portuguese...
More info