Events
Arcos de Valdevez
Where To Stay

Where To Eat

Accessibility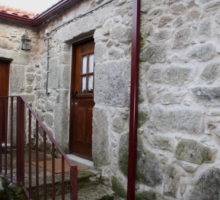 Rustic house, stone built dated to the 18th century, completely rebuilt keeping the old trace,...
More info
Located in the Hotel Dom Afonso, this restaurant focus on  regional and portuguese cuisine. In...
More info
It is a conventual sweet and one of the symbols of the Arcos de Valdevez confectionery. It has a...
More info