Events
Espinho
Where To Stay

Where To Eat

Accessibility
With a breathtaking view to Praia da Baía and the Atlantic Ocean, the Apart Hotel Solverde...
More info
Next to the city centre and the seaside, is just meters from the Casino. Espinho is part of the...
More info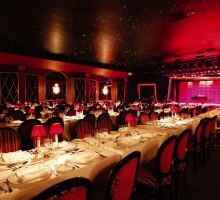 Restaurante Baccará invites you to dine in a pleasant and relaxed atmosphere, to try the tasty...
More info
Contemplating Sushi, Mau Maria has alternatively a meat and fish menu. Gin tonic integrates the...
More info