Events
Vila Nova de Gaia
Where To Stay

Where To Eat

Accessibility
Gaia?s biological park has now a camper van camping park.Thus, the tourists that travel with...
More info
This accommodation is destined to all types of groups or individual or families that want to be...
More info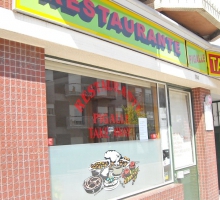 BBQ Take Away "Pigalle". It serves for more than 20 years the best grilled meats and traditional...
More info
Are you fond of a good grilled fish or stew Fish the Espinho way? Here is delicious and fresh...
More info