Events
Santo Tirso
Where To Stay

Where To Eat

Accessibility
Located right in the centre of Amarante, and only 40 minutes from Porto city the Hotel Navarras,...
More info
The oldest and most highly visited Grande Hotel Silva in the town of Amarante opened its doors...
More info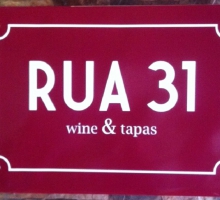 The street 31 is specialized in smoked pork of the region. In this House you can enjoy the best...
More info
The restaurant is located in Quinta do Outeiro de Baixo, in the parish of São Gonçalo. The...
More info