Events
Arcos de Valdevez
Where To Stay

Where To Eat

Accessibility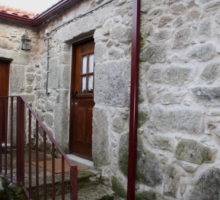 Rustic house, stone built dated to the 18th century, completely rebuilt keeping the old trace,...
More info
The "bolos de festa", also called "white or yellow cakes" or "bolos de gema" are small cakes,...
More info
Closed on Saturday ? except July and August Opening Hours: 8h ? 24h Capacity: 90...
More info