Arouca
What's happening

Where To Eat

Points of interest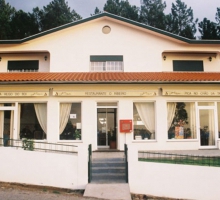 A peaceful  and cosy space, inviting to a family meal. The room with rustic decoration, with...
More info
River People ...of Paiva ... its tributaries ... the marshes and agricultural fields ... of fresh margins of alders, willows and oaks ... wolves, moles,...
 The Soutelo bridge in massive granite blocks, launches on the river Bestança to unite, imposingly, pedestrian crossing and in car cows, one of the most...