Guimarães
What's happening

Where To Eat

Points of interest
28 Jan 2017 to 31 Dec 2019
This year will be quite the active one for Permanent Collection space at the José de Guimarães...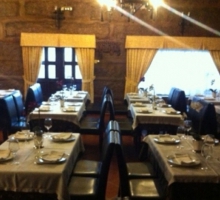 Rustic space with very large room dedicated to the preparation of regional and traditional...
More info
Traditional cuisine restaurant.Specialities:Codfish with olive oilRoasted lambCozido à...
More info
In the 10th century the Countess Mumadona Dias, ordered the construction of  a monastery in her estates at  Vimaranes .  The constant attacks by Moors and...
The city park has green areas, sports facilities, an amphitheatre for outdoor events in the summer, the crossing of the cycle route, a children?s park, a...