Ponte da Barca
What's happening

Where To Eat

Points of interest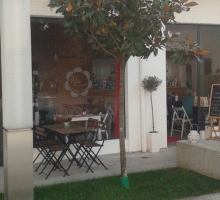 The Vila Gourmet Shop intends to meet the needs of the world gourmet lovers, in order they can...
More info
The Wine Bar "In Veritas Tapas" was opened in summer 2014 in order to offer a different option...
More info
After walking by the historic center of Ponte da Barca, the riverside is the ideal place to enjoy the beautiful   landscape of this town. On the bank of...
Salgueirinha is one of the most important wetlands of pedagogical value, and ecological and cultural relevance. According to the legend of Sino de...