Vila Verde
What's happening

Points of interest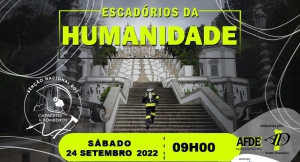 24 Sep 2022
September 24, 2022, come and test your limits as an Firefighter. All professional firefighters...
Viewingpoint  situated on Monte da Santinha ou da Senhora da Paz (Mount Santinha or Lady of Peace) with a view over the town of Amares and the valley of the...
This park is situated on the River Cávado. With the green areas of excellence, fulfils all conditions for recreation and leisure moments whether with family...