Valpaços
What's happening

Points of interest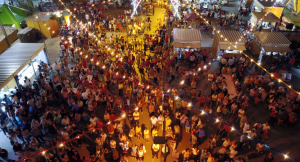 03 to 06 Aug 2023
The "Feira da Terra" market fair is a notable event in the Basto region. It serves to promote...
Granite backed fountain, dated 1782, with a rectangular tank.
The valuing and promotion of the olive growing and the olive oil  assumed a special feature in Mirandela, where the olive groves dominate the landscape. So,...