Caminha
What's happening

Points of interest
13 to 16 Jul 2023
In 2013 was held the first edition of Artbeerfest! Was stated as a trip to the beer culture in...
It is situated at the bottom of St. John Street, old Vau Street. Its construction dates back to the seventeenth century. The interior is very simple, with a...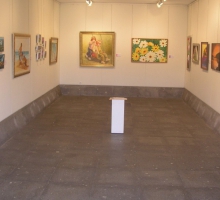 The Caminhense Art Gallery, located in the middle of the village square, is a space through which pass by dozens of exhibitions of artists throughout the...