Guimarães
What's happening

Where To Eat

Points of interest
The restaurant Batista is a regional restaurant, situated near the palace, in Guimarães output...
More info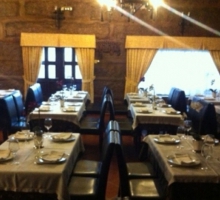 Rustic space with very large room dedicated to the preparation of regional and traditional...
More info
The historic town of Guimarães is associated with the formation of the Portuguese national identity in the 12th century. The Historic Centre classified in...
The invaluable collection of the Martins Sarmento Archaeological Museum belongs to the Martins Sarmento Society, a cultural institution founded in 1881. ...