Guimarães
What's happening

Where To Eat

Points of interest
The Restaurant Cozinha Regional de Santiago appeared in 1980 on current installations, by the...
More info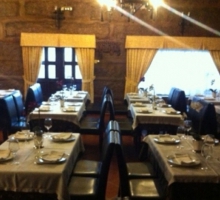 Rustic space with very large room dedicated to the preparation of regional and traditional...
More info
The building was started in the reign of King João I, at the end of the 14th century. It was completely remodelled at the beginning of the 17th century by...
The Archaeological Nucleus of ACIG emerged as a social responsibility initiative. During the remodeling and rehabilitation of its headquarters building,...