Bar Net Coop
Ponte de Lima
Description
A great place to have fun and dance with your friends.

Location: Ponte de Lima
Where To Stay

Where To Eat
Situated in the center of Ponte de Lima, this guesthouse was inspirate in the produtcs of a...
More info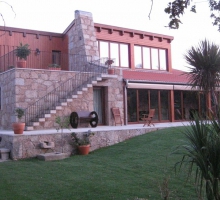 A cottage with all facilities and located in the beautiful village of São Pedro d' Arcos. Built...
More info
Restaurant located in the Arrabalde, one of the entrances of the village by the highway. A good...
More info