Castro and Castel of Faria
Barcelos
Description
Village established in the Bronze Age.

Location: Barcelos
Where To Stay

Where To Eat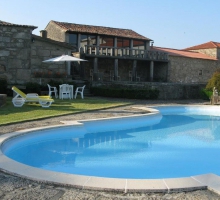 RNAL REG. Nº 43630/ALThe Quinta de Sta. Leocádia has 3 rooms, with capacity for 6 guests. It has...
More info
RNAL: 48412/AL"Casa Terra" e Mar is located next to Aguçadoura beach, in Póvoa de Varzim.The...
More info
In the road between Barcelos and Esposende you can visit this tavern, famous for its roasted...
More info