House of Calçada
Barcelos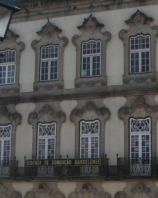 Description
Located at the nº 10, Porta Nova Square, dates from the 18th century.

Location: Barcelos
Where To Stay

Where To Eat
RNAL REG. Nº 13244/ALThe Barcelos Way Guest House is the first guest house of the county and is...
More info
Imagine a quiet and comfortable place within a completely renovated 100-year-old building with...
More info
Duque Restaurant, close to the Public Library, is mostly known by its Bacalhau na Telha...
More info
Porta Nova's menu is very diverse. Therefore, you can choose Kid, Bacalhau à Brás (shreds of...
More info