Arouca
What's happening

Points of interest
01 Jan to 31 Dec 2020
CTCP- Portuguese Footwear Technology Center is a non-profit organization founded in 1986 by the...
Liying on the mountains and built with local materials ? schist and granite ? the Arouca Geopark has a significant number of traditional villages that...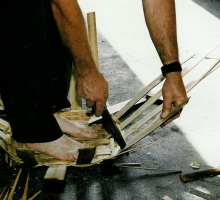 Wood, slate or linen. These are the raw materials, which are transformed into unique pieces by skilled hands of local artisans that preserve ancient...