Vila Real
What's happening

Points of interest
21 to 25 Jul 2023
Mondim explodes, cyclically, in its County Festivals, universal heirs of ancient and nostalgic...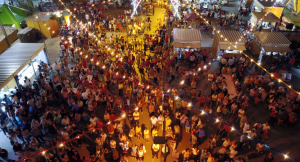 03 to 06 Aug 2023
The "Feira da Terra" market fair is a notable event in the Basto region. It serves to promote...
The highpoint when the party involves everyone in one of the best reception halls: the Praça do Municipio (Town Hall Square)
Throughout the month of December, the historical centre of Vila Real has a special colourfulness and cosiness that not even the negative temperatures are...