Vila Verde
What's happening

Points of interest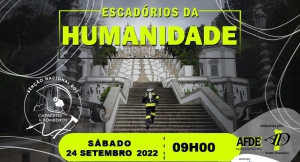 24 Sep 2022
September 24, 2022, come and test your limits as an Firefighter. All professional firefighters...
The whole Bom Jesus sanctuary justifies an exclusive guidebook! A dramatized remake of Golgotha of Jerusalem, here perspective surpasses any detail....
Main services:Aesthetics and Image, Facial and BodyTreatments, Relaxation Treatments and Anti-Stress, Training, Professional Make-up, Cosmetology, Hairs...