Vila Verde
What's happening

Points of interest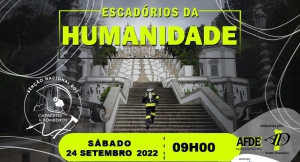 24 Sep 2022
September 24, 2022, come and test your limits as an Firefighter. All professional firefighters...
Fair of the 16th Century Writer - Sá de Miranda through the Lands of Vila VerdeOrganized by the municipality of Vila Verde, in close partnership with the...
The Municipal Swimming Pool in Vila de Prado is a sports infrastructure for learning swimming and recreation, and water aerobics, equipped with...