Barcelos
What's happening

Points of interest
02 Sep 2019 to 31 Jul 2020
Becken FilipeFine Art Classes . Art . CommissionsDrawing Classes, Anatomical Drawing and Oil...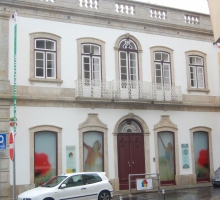 The Youth House was created by the Municipality of Barcelos to promote, support, dynamize and value activities for young people. This institution creates...
The Market of Barcelos is held every thursday at the Campo da República (Market Place). This is a traditional open air market focused on the local farmers'...