Casa de Pasto Adega 87
Peso da Régua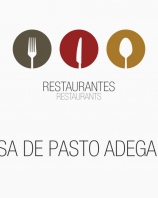 Description / Facilities
Regional cuisine.
Address:
Rua Ferreirinha 87/9 5050-261 Peso da Régua
What's happening

Points of interest
The feast is in honor of Nossa Senhora da Graça, on 15 August or the third weekend of the month. On the top of the mountain of the same name,people can...
It?s well worth taking a stroll through this area of rare beauty, especially at sunset. Wander alongside the river quays, and gaze up at the surrounding...