Casa de Pasto Adega 87
Peso da Régua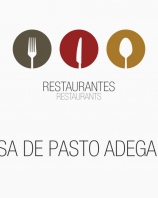 Description / Facilities
Regional cuisine.
Address:
Rua Ferreirinha 87/9 5050-261 Peso da Régua
What's happening

Points of interest
The creation of the Municipal Library favoured the restoration of one of the city?s great buildings: the ancient Palacete dos Barretos. This 19th century...
Come and enjoy this superb swimming pool and admire the surrounding landscape.