Cozinha da Eugenia
Boticas
Description / Facilities
Pleasant space, situated in Carvalhelhos. Reservations only.
Address:
Travessa das Eiras, Nº 4 5460 – 130 Carvalhelhos
What's happening

Points of interest
11 May to 15 Aug 2022
The Ecomuseu de Barroso is pleased to announce the exhibition "Duas Sementes", (two seeds) by...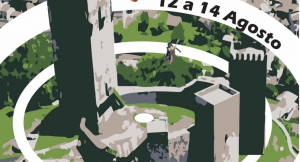 17 Feb to 15 Aug 2022
Serra do Larouco will host, from August 12th to 14th, another Iberian Precision Championship, an...
This religious festival occurs annually on the last Sunday of July in the Senhor do Monte (Lord of the Mountains) Santuary in Pinho. Situated in the Facho...
The recovery of the Cávado river was made by areas, resulting in modern and very nice leisure facilities. In the top area is the central square, children's...