Girassol II
Braga
Description / Facilities
Regional Restaurant
Address:
Centro Comercial Sotto Mayor 26, Braga
What's happening

Points of interest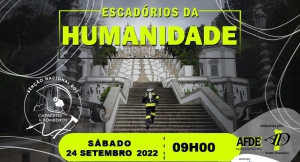 24 Sep 2022
September 24, 2022, come and test your limits as an Firefighter. All professional firefighters...
Schedule:8h to 18h30Price:- Entrance fee to the Cathedral 2?- Visit to the Museum, Cathedral, Chapels and Coro Alto - 5?;- Visit to the Cathedral,...
The site dedicated to Saint Mark is a tense interplay of architecture styles. Freed from the decadent rococo influence, it has traces of a late Baroque...