Marisita Doce Esposende-6
Esposende
Description / Facilities
several pastries
Address:
Largo Rodrigues Sampaio, 4740-204 Esposende, Portugal
What's happening

Points of interest
01 to 31 Mar 2019
Festival Gastronomy, with several events connected to gastronomy.
31 Mar 2019
Sunday - 16:30 Ask: 'The Neighbor Side', André Brun at Forjães theater group in Scene Municipal...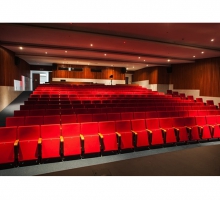 The auditorium has a capacity of 226 seats, including 4 seats for motor impairment, and is geared towards the realization of cultural events, art,...
Founded in 2007, Ondamagna Surf Club is accredited by the Portuguese Surfing Federation (FPS), the recognized maritime-tour operator by Turismo de Portugal....