Marisita Doce Esposende-6
Esposende
Description / Facilities
several pastries
Address:
Largo Rodrigues Sampaio, 4740-204 Esposende, Portugal
What's happening

Points of interest
19 to 21 Jul 2019
The "Galaicofolia" is a cultural, leisure and entertainment event promoted by the City Council...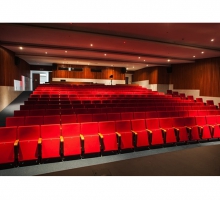 The auditorium has a capacity of 226 seats, including 4 seats for motor impairment, and is geared towards the realization of cultural events, art,...
The monument dedicated to the "man of the sea". Esposende always lived off the sea as well as the people  bringing them  not only sustenance ,but also...