Marisita Doce Esposende-6
Esposende
Description / Facilities
several pastries
Address:
Largo Rodrigues Sampaio, 4740-204 Esposende, Portugal
What's happening

Points of interest
20 Jul to 15 Dec 2019
Fishing in the river and the Esposende Sea
29 Sep to 04 Oct 2019
Integrated in the Municipal Strategic Plan for Animal Welfare, the Week of Animal aims to...
Despite  the major interventions it has undergone over the centuries, the parish church of Gandra also presents some characteristics that seem to indicate a...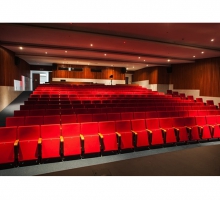 The auditorium has a capacity of 226 seats, including 4 seats for motor impairment, and is geared towards the realization of cultural events, art,...