Novas Pontes
Ponte da Barca
Description / Facilities
Portuguese / Regional cuisine
Address:
Lugar da Igreja, 4980-312 Entre Ambos-os-Rios
What's happening

Points of interest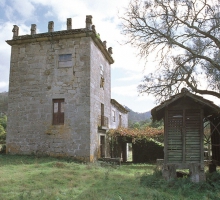 The construction of this monumental space, which began in some perspectives during the roman period (pharo place name), have been held in the 15th century...
Located within the urban perimeter of the municipality, this bathing area is highly sought as a playground. Nice area, located along the course of the "Vez"...