O Gato do Rio
Braga
Description / Facilities
Restaurant of regional cuisine .
Address:
Lugar de Linhares - S. Pedro d´Este
What's happening

Points of interest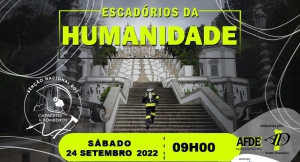 24 Sep 2022
September 24, 2022, come and test your limits as an Firefighter. All professional firefighters...
Saint Paul´s square in the nave of this open air oratory. The chapel was raise in thanksgiving to the Virgin for having saved the city from the eathquake of...
This building is a part of Braga´s Renaissance urban development. The archway was renewd in D. Rodrigo´s time (1715), and a new colonnade built. During the...