Pastelaria Maria
Esposende
Description / Facilities
several pastries
Address:
R. dos Bombeiros, 4740-291 Esposende, Portugal
What's happening

Points of interest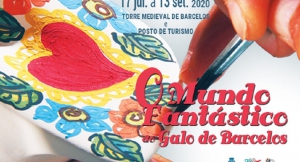 17 Jul to 13 Sep 2020
The exhibition "The Fantastic World of Barcelos Rooster" is composed of around 200 different...
The trail starts at the marina Esposende, traversing the Cávado upstream. With a duration of 1.5 hours, this route offers a relaxing experience that allows...
This is an interesting  example of the municipal power and the autonomy of those free from servitude .The plinth with pillowed faces sits on the tradicional...