Rede de Tabernas do Alto Tâmega Casa de Padornelos
Montalegre
What's happening

Points of interest
11 May to 15 Aug 2022
The Ecomuseu de Barroso is pleased to announce the exhibition "Duas Sementes", (two seeds) by...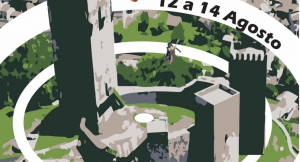 17 Feb to 15 Aug 2022
Serra do Larouco will host, from August 12th to 14th, another Iberian Precision Championship, an...
The Church of the Castle is one of the two churches in the medieval area of the village. This church, which was the main one before the construction of the...
The Ecomuseum of Barroso intends to position itself as an anchor of the strategy of integrated and sustainable development of the territory "barrosão"....