Restaurant Grande Muralha
Viana do Castelo
Description / Facilities
Traditional chinese food in a welcoming chinese like atmosphere and decorum
Address:
Restaurant Grande Muralha
What's happening

Points of interest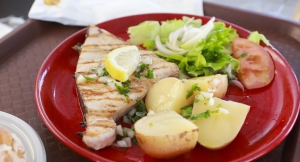 07 to 16 Aug 2020
From August 10 to 20, Vila Praia de Âncora becomes the Capital of Espadarte, attracting the...
It was inaugurated the 30th of June of 1878, in the time of the iron architecture. Designed by the famous Eiffel House, the metallic bridge over the "Rio...
The numerous walking routes through the area mean we can cross several different kinds of natural landscape and inhabited areas, which are proof of the...