Restaurante o Poeta
Montalegre
What's happening

Points of interest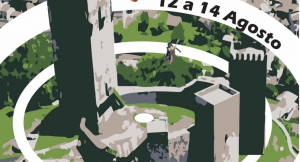 17 Feb to 15 Aug 2022
Serra do Larouco will host, from August 12th to 14th, another Iberian Precision Championship, an...
17 Feb to 18 Sep 2022
MONTALEGRE | NATIONAL RALICROSS 2022- Tests in April and July -The Montalegre International...
Transept of revivalist architecture, with three steps, one parallelepiped plinth and a capital type quadrangular platform. Featuring a coat of arms of...
The ancient miner enclosure of Borralha enclosed the parishes of Salto and Venda Nova. These are composed by 36 concessions, totalling approximately 1788...