Restaurante Régua 2012
Peso da Régua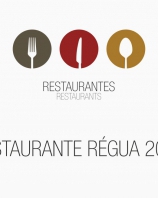 Description / Facilities
Regional Cuisine and Grilled Food.
Address:
Avenida de Ovar 5050-223 Peso da Régua
E-mail:
regua2002@hotmail.com
What's happening

Points of interest
The creation of the Municipal Library favoured the restoration of one of the city?s great buildings: the ancient Palacete dos Barretos. This 19th century...
Built in 1760, its main altar is decorated with a canvas painted by Pedro Alexandrino de Carvalho, depicting the Last Supper. Besides this one, the church...