Maia
What's happening

Where To Eat

Points of interest
Bar terrace. This establishment near Cávado with a great view over the river.
More info
The tour takes you to explore and discover the most iconic buildings in the city, their façades, their recovered interiors and further architectural...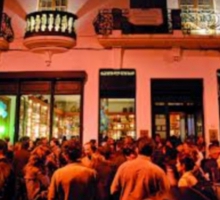 We invite you to join us in this irreverent adventure through the city of Porto. With a different theme every day, join us to see Porto through the eyes of...