Arcos de Valdevez
What's happening

Where To Eat

Points of interest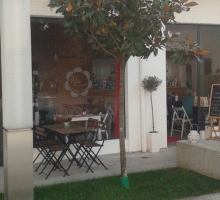 The Vila Gourmet Shop intends to meet the needs of the world gourmet lovers, in order they can...
More info
Ermelo is a parish of Arcos de Valdevez municipality, located at the slope of Monte  Gião to ...
More info
One of most important prehistoric arts complex in the northwest of the Iberian Peninsula, consisting of about one hundred rocks engraved with different...
The village of Ermelo has obviously a medieval origin, as it figures from the monastery built there. Its location, on the right bank of the Lima River, the...