Arcos de Valdevez
What's happening

Where To Eat

Points of interest
Quinta Casa da Mata, is produced on the sunny slopes  facing the south,  overlooking  the river...
More info
Ermelo is a parish of Arcos de Valdevez municipality, located at the slope of Monte  Gião to ...
More info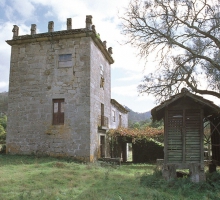 The construction of this monumental space, which began in some perspectives during the roman period (pharo place name), have been held in the 15th century...
The village of Ermelo has obviously a medieval origin, as it figures from the monastery built there. Its location, on the right bank of the Lima River, the...