Ponte da Barca
What's happening

Where To Eat

Points of interest
Opening hours: 12h ? 15h / 19h ? 22h Capacity of the rooms: 154 People D. Isabel...
More info
Primus Bar, means "cousin's bar".The idea came in 2011 when two cousins ??decided to proceed with a different project.In this space you can enjoy the great...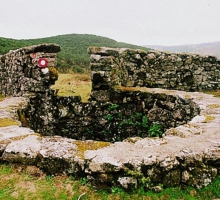 The ?Fojo do Lobo of Gondomar? (Wolf Grotto of Gondomar), is considered one of the largest in the Iberian Peninsula, has two ditches and a wall with a...