Ponte de Lima
What's happening

Where To Eat

Points of interest
Modern space , delicious snaks in a refined atmosphere. This place has been inspired in the old...
More info
This restaurant is known by its traditional food and quality of the service. It has two...
More info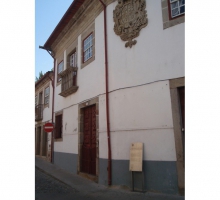 Classified as Monument of Public InterestThis house was sold to António de Oliveira Rego that has rebuilt it in 1737. A baroque building of an irregular...
A visit to Ponte de Lima, the oldest town in Portugal, is not complete without a visit to the Terceiros Museum. This religious art museum houses not one,...