Santa Marta de Penaguião
What's happening

Where To Eat

Points of interest
Italian cuisine.Specialities: - Napolitan Pizzas- Francesinhas (sandwich made with fillet steak,...
More info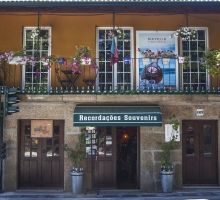 Traditional cuisine. Faced Casa de MateusSpecialities: Alheira (bread and garlic sausage),...
More info
Located on the top of Paradela do Monte, this viewpoint and leisure park can be the basis for beautiful leisure time with family and friends.
The Tourism and Fluvial pier of Folgosa has the distinction of having the first semi-aquatic bar-restaurant of the Douro, with the front to the lagoon and...