Santo Tirso
What's happening

Where To Eat

Points of interest
Specialities:Stewed Pork, Codfish "à Zé do Pipo" mannerCapacity:120 PaxClosed on Saturdays
More info
Traditional cuisine restaurant.Specialities:Codfish with olive oilRoasted lambCozido à...
More info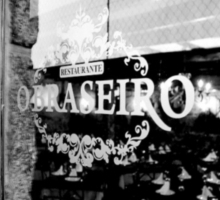 Brazier restaurant is situated in the Avenida Abbot Tagilde. Previously, was established in Rua Dr. Pereira Caldas, succeeding in 2010, the former "Tasca of...
Felgueiras Business Travel GuideEntrepreneurship, art, ingenuity, innovation and work!Leira has been producing footwear for the last 30 years. Born in the...