Sta Maria da Feira
What's happening

Where To Eat

Points of interest
04 Jan to 26 Dec 2020
On the first Saturday of each month, there are two sessions of the Bread Cycle, at Casa do...
01 Jan to 31 Dec 2020
From an old hat factory, the Hat Museum was born. Unique in the Iberian Peninsula, the museum is...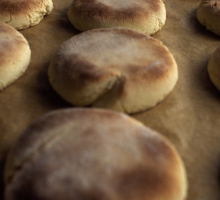 Caladinhos, the other icon of Feirense gastronomy, are biscuits of soft consistency and with a...
More info
Friendly restaurant with great variety of dishes of the day, with reasonable prices. Its...
More info
Schedule: Monday to Friday: from 10.00am to 6.00pm. Saturday: 10.00am to 13.30pm from 2.30pm to 6.00pm. The Art Gallery Amadeo de Souza-Cardoso, with...
Located just 25 km south of Porto, and accessed by 2 Motorways, in Santa Maria da Feira, 20 minutes drive from downtown Porto, 35 minutes from Porto?s...