Valongo
What's happening

Where To Eat

Points of interest
Are welcome to the restaurant "The Cardinal", a house that was born of a familiar concept in...
More info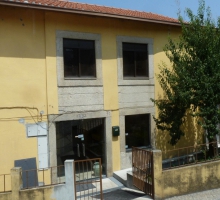 A hundred-years-old bakery that is in the same family for many years. It is located in an...
More info
Constitutes an asset of the municipality of Gondomar reference, with regard to tiles. Their panels, dated 1936, illustrate aspects of daily life, either Rio...
Every year the town of Maia is the capital of the traditional Portuguese folklore. From north to south, more than a dozen of folkloric groups dazzle the...