Valpaços
What's happening

Where To Eat

Points of interest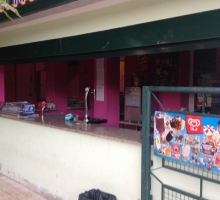 Restaurant with an excellent view over the river Rabaçal and river beach, making especially...
More info
Restaurant located in the centre of the city, a few meters from the Public Garden, specializing...
More info
Located on the Rabaçal River, its construction dates back the 17th century, probably replacing another bridge, because the apparatus integrates some ashlars...
Hunting and fishing are two ex-libris of the Valpaços municipality. The wild rabbit, the hare, the partridge and the quail can be found in these fields and...