Valpaços
What's happening

Where To Eat

Points of interest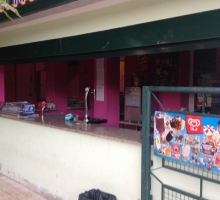 Restaurant with an excellent view over the river Rabaçal and river beach, making especially...
More info
Located on the Rabaçal River, its construction dates back the 17th century, probably replacing another bridge, because the apparatus integrates some ashlars...
In baroque style, the Calaínhos Manor House was built in 1795. The family crest was registered in the Nobility Estate Registry, being the family...