Vila Verde
What's happening

Where To Eat

Points of interest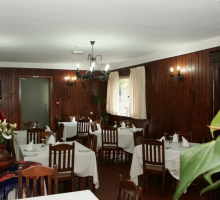 The "Churrasqueira Verde Prado" is located next to Vila de Pico de Regalados. The "Churrasqueira...
More info
Fair of the 16th Century Writer - Sá de Miranda through the Lands of Vila VerdeOrganized by the municipality of Vila Verde, in close partnership with the...
A unique monument, it is reputed to be one of the most harmonious in the Iberian Peninsula. Althought the dedicator´s name is quite well-known: Celico...