Vila Verde
What's happening

Where To Eat

Points of interest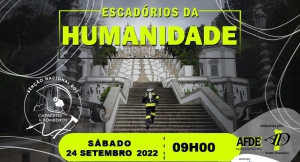 24 Sep 2022
September 24, 2022, come and test your limits as an Firefighter. All professional firefighters...
In the Restaurant "Manjar do Mar" you can enjoy quality, good fish, good seafood and a variety...
More info
The Municipal Swimming Pool in Vila de Prado is a sports infrastructure for learning swimming and recreation, and water aerobics, equipped with...
The ?Ponte de Prado? (Prado Bridge), located in Vila de Prado assures the passage over the River Cávado, creating the link between the municipality of Vila...