Vila Verde
What's happening

Where To Eat

Points of interest
The Letra Beer is a brewed beer produced by manufacturing methods and 100% natural ingredients...
More info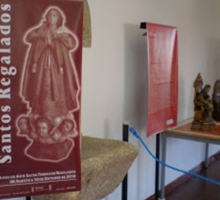 Sacred Art MuseumThe ?Museum Terras de Regalados? was inaugurated on 22nd June 2008. The Museum brings together the collection of sacred art of Terra de...
Long Mountain Hike in GerêsStep inside wolf territory to experience Nature at its fullest. Depending on the season and your interests we can suggest...