Arcos de Valdevez
What's happening

Where To Eat

Points of interest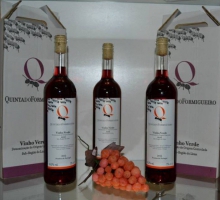 The Quinta do Formigueiro is a familiar company that seeks to produce high quality wines with a...
More info
The Pombalino Market is a unique work of great architectural value, located in front of the pillory of Ponte da Barca. The "Abrigo Porticado" (Shelter), in...
The chapel, part of the Romanesque focus of "Ribeira Lima" (Lima?s River), was probably erected during the 12th century, as testifies a date inscribed in...