Mogadouro
Where To Eat

Points of interest
Specialties: "Posta à Abade"; Cod "Abade" and dishes to order.(Closed Friday night)
More info
House Specialties:Greek veal chopEstoril's sliceRegional courses.
More info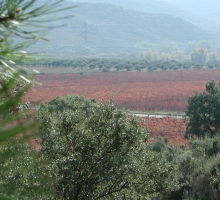 The Valley of Vilariça corresponds to a tectonic fault, filled by alluvium derived by floods - locally called "rebofas" - caused by the reflux of the waters...
The Tourism Office is placed on the ground zero of The Arts and crafts House of Mogadouro, which is part of the current Town's Park. It is located in...